A pop-up book that's all about daily duas. You know, those special prayers we say every day? Well, I've taken seven of them and turned them into a magical 3D experience using paper engineering that I did myself. Imagine flipping through the book and watching these duas literally pop up and come to life! It's like a fun and interactive way to connect with Allah and make saying duas way more exciting.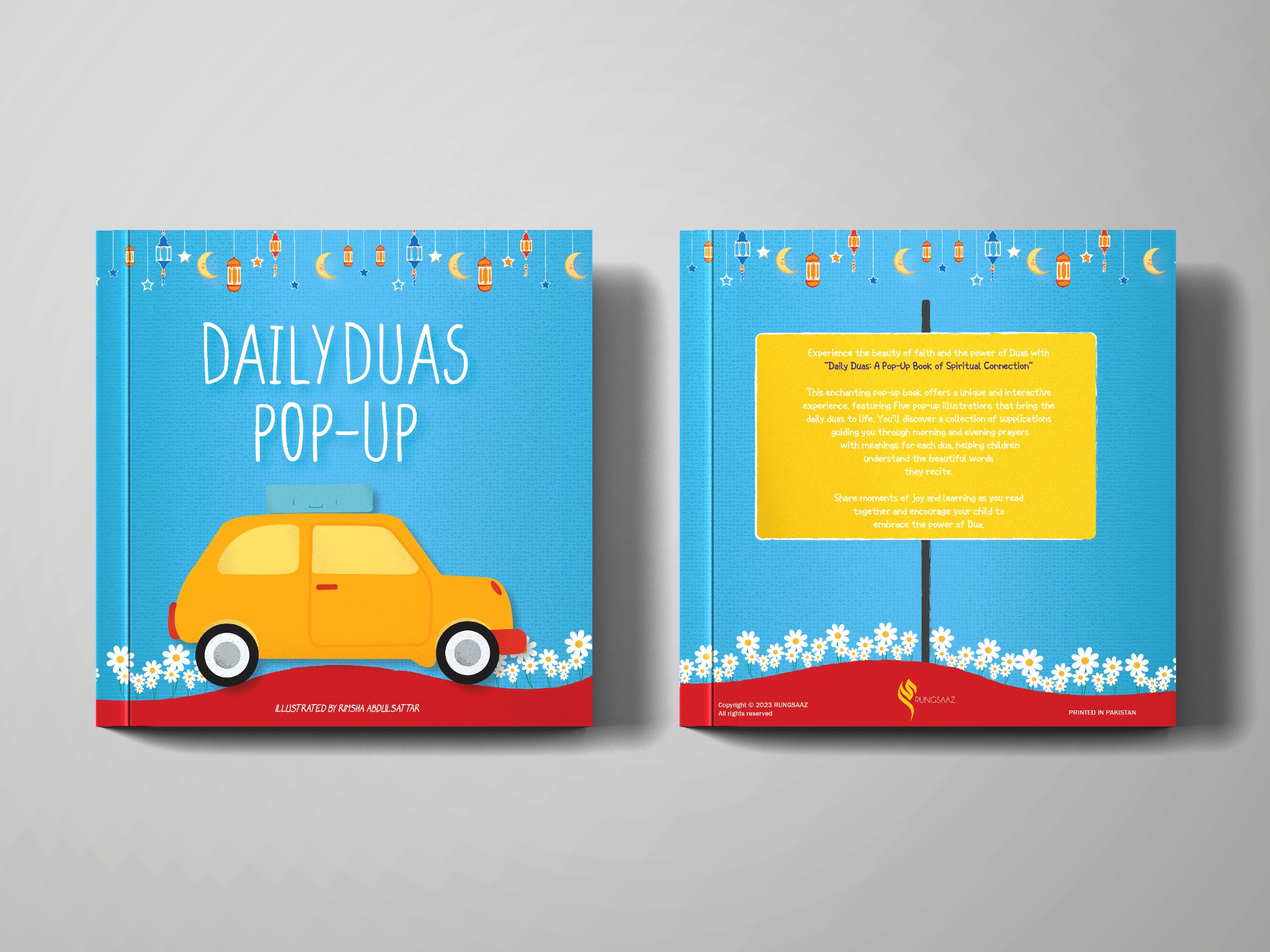 Mug Design


'Inhale Chai, Exhale Duas,' elegantly crafted in a funky font, serves as a daily reminder to enjoy life's simple pleasures and offer your hopes to the universe. Two charming flower elements complete the design, adding a touch of nature's beauty to your moments of calm reflection. Elevate your tea time and channel positivity with every cup!"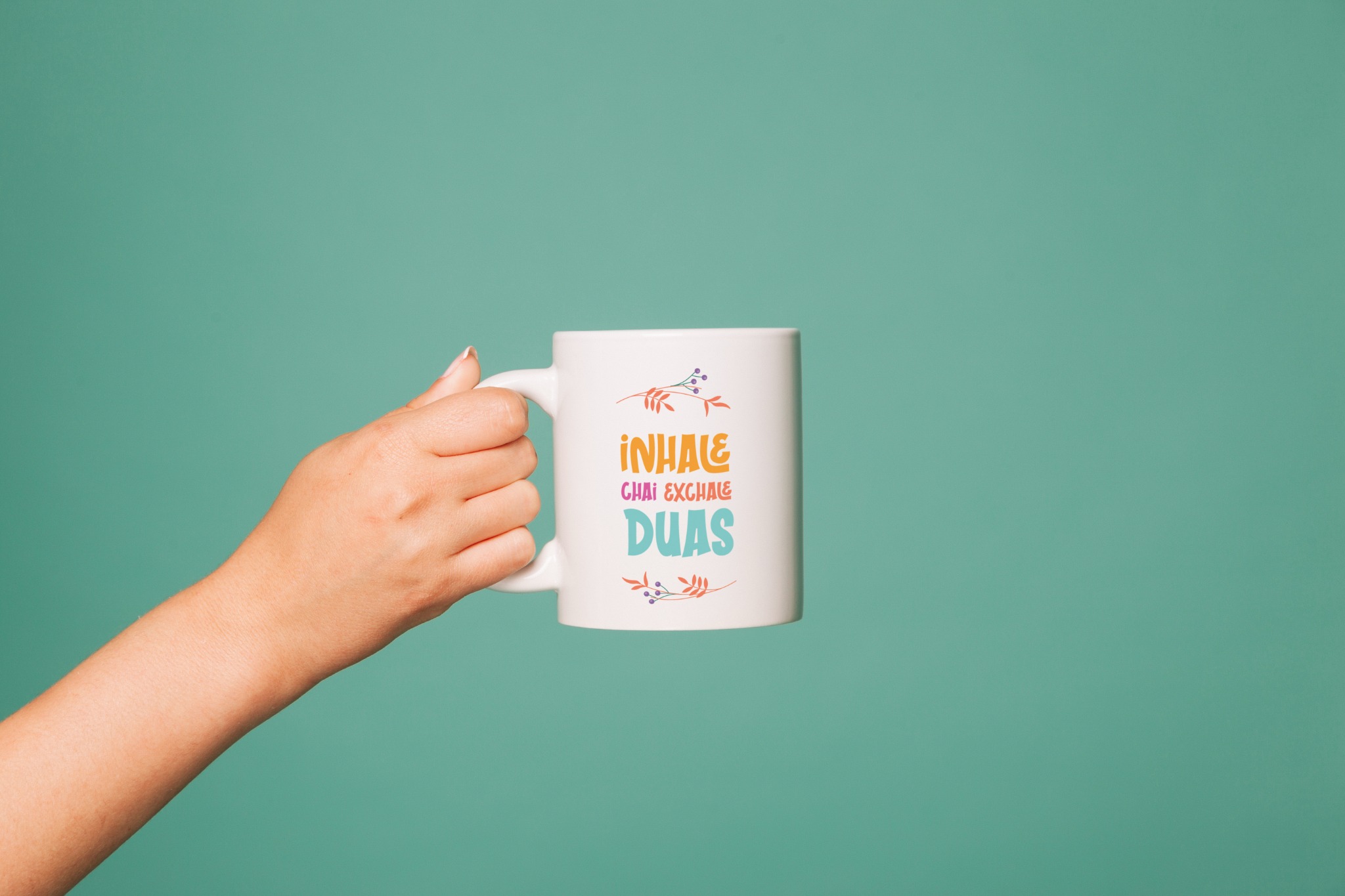 My Work
My ideas have helped people with visual elements for their businesses, and I am passionate about bringing an idea to life whether it's designing a logo, social media post, fashion layout, .photo editing, and even a promotional video.